NEXT DAY DELIVERY Available
Over 32,000 products
UK DELIVERY FROM £7.95+VAT
| | | |
| --- | --- | --- |
| | | |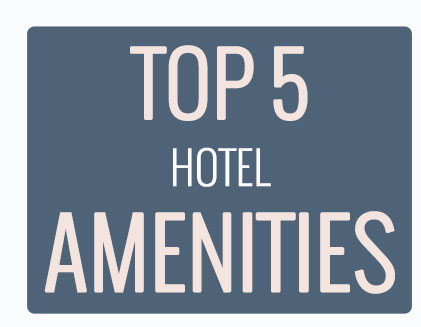 At Hotel Buyer we understand how important it is for hotels to offer their guests the best possible experience. In room amenities are an important factor for guests when choosing where to stay and so hotels put a lot of thought into them.

Below we have detailed our top 5 in room amenities.
Smart televisions are becoming more popular within the hotel industry as they can be personalised to a guest and contain information such as how much they owe on check out, general hotel information and FAQ's as well as providing all of the normal television stations guests have come to expect.
This is possibly the most important for both business and leisure guests. Some hotels will offer Wi-Fi on a paid basis, however, offering free in room Wi-Fi can really help to boost your bookings and your customers experience.
Packing to go away can be a real nightmare and so having less things to worry about can be a real bonus. Hotels are now starting to re-evaluate how they can make a guests life easier by providing things such as bathrobes, slippers and dental kits. Small touches like this can make a big difference to a guests stay.
In most hotels up and down the country you get a limited number of tea and coffee supplies as standard and they are not the best quality, why not show the customer you value them by providing them with luxury coffee such as the little coffee bag. Going the extra mile and providing complimentary bottled water, milk and snacks can really make you stand out and enhance a guests stay.
Hotels are always looking into new ways to deliver the best service possible and keep guests coming back, one of the up and coming amenities, not mentioned above, is in room phone chargers, this could be something that hotels look to push in the near future to keep improving the guests experience.

| | |
| --- | --- |
| | |