NEXT DAY DELIVERY Available
Over 32,000 products
UK DELIVERY FROM £7.95+VAT
The Essential Guide To Hotel Bathroom Supplies
5 May 2020, 4:49 PM
The essential guide to hotel bathroom supplies
Staying in a hotel should be a relaxing and enjoyable experience for everyone. You need to give your guests the absolute best user experience and one way to do so is to ensure that every hotel bathroom has those essentials that we all need. Below we share the essential hotel bathroom supplies that should be on your list.
Shop Bathroom Supplies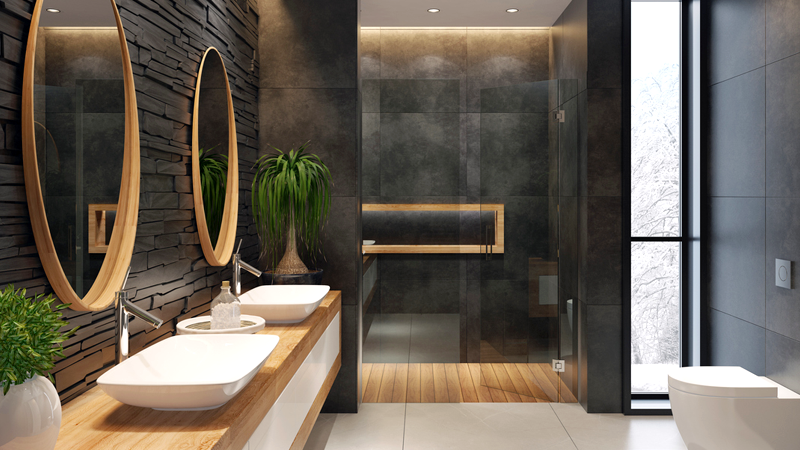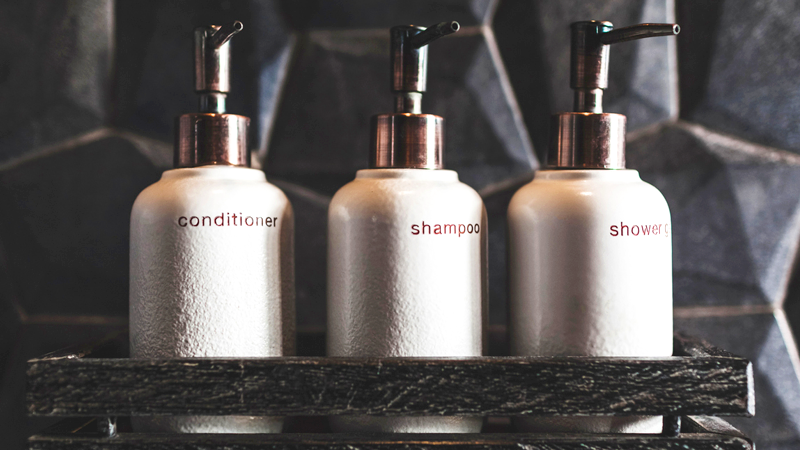 Hotel bathrobes
Don't underestimate the importance of providing your guests with good quality hotel bathrobes. Many guests will actually expect to be able to use a hotel bathrobe and many will not bring their own robe from home. So, you really do need to provide bathrobes for all of your guests. Towelling bathrobes are the best option for hotel use, as these robes will dry quickly following a bath or shower. They will also feel soft on the skin. It's also important that you provide robes in a range of different sizes so that any guest can use a bathrobe. When fitting out that family room then be sure to include bathrobes for children. Robes that include a hood are good for kids.

If you want to add that touch of luxury, then you also need to provide your guests with hotel slippers. Open toe, slip-on slippers with a rubber sole are a great choice as they are comfortable and safe on wet surfaces.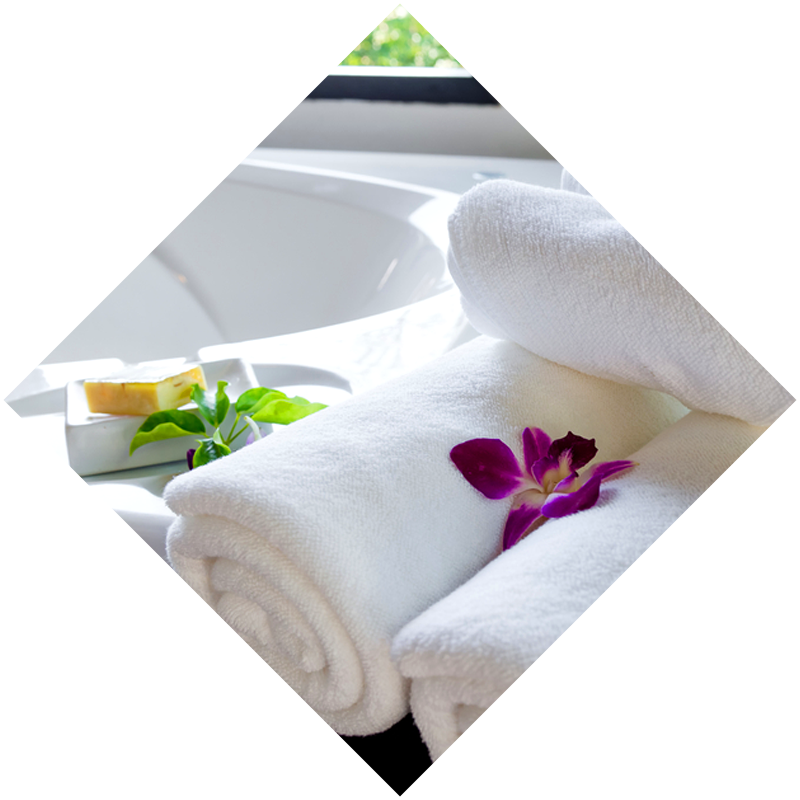 Hotel Towels
When we think of a hotel bathroom, what instantly springs to mind are those images of fluffy, white towels. This is what guests will expect, so you need to provide hotel towels that are of a good quality and compliment the decor of the hotel room.
‍
Hotel towels are now available in a range of colours and styles that will enable you to choose the towels that best suit your needs. You will need to provide a hand towel, face towel and a large bath sheet for every single guest. These also need to be changed on a daily basis.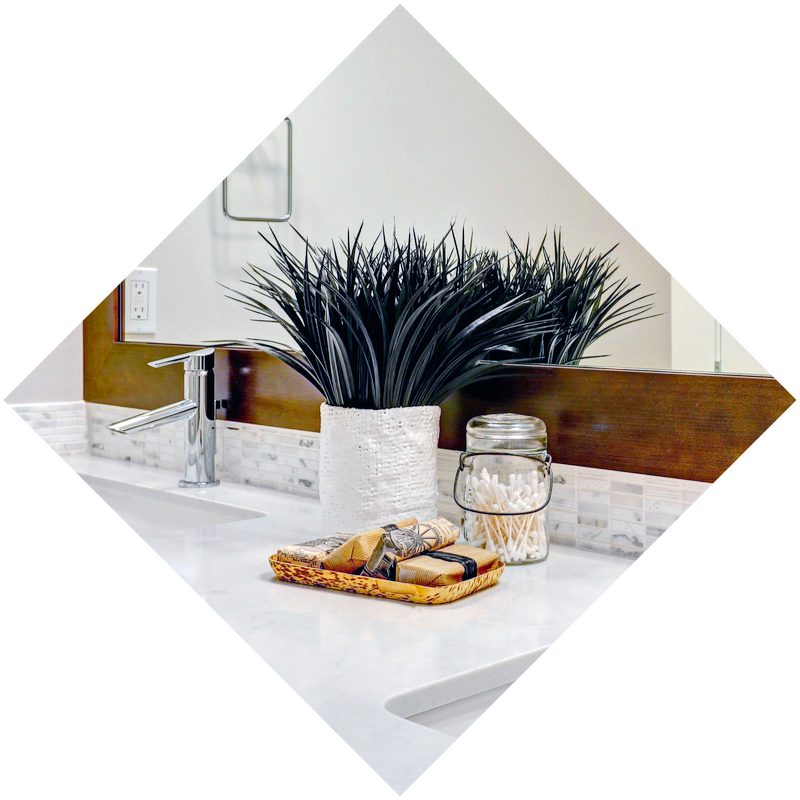 The bathroom mirror
Every hotel room needs to have a mirror. The type of mirror you choose will depend upon the available wall space and style of bathroom.

The vanity mirror that includes lights is a good choice in larger hotel bathrooms that have adequate wall space. This style always helps to add that wow factor, while providing your guests with a practical mirror.
If space is a little limited, then the extendable mirror can be attached to the bathroom wall and extended when needed, then safely pushed back into place after use. Most hotel rooms will also usually provide a makeup or shaving mirror, that has one side with magnification.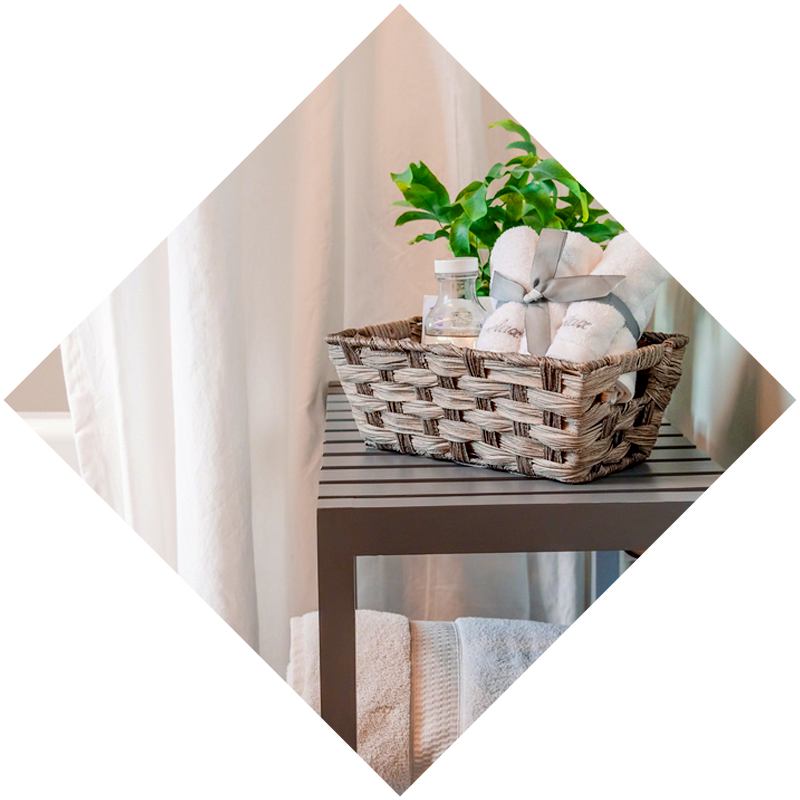 Bath and shower accessories
There are a few items that you need to complete the overall look of the bathroom while creating a comfortable user experience. One such item is the hotel bath mat. This can be made from cotton, or from rubber, the choice is yours. If made from cotton, then you will need to offer a fresh bath mat daily.
‍
You will also need a good quality shower curtain. A white shower curtain or a lightly patterned curtain is a good all-rounder. There are also other bathroom essentials that you need. These include a bin and toilet brush with holder. Choose matching accessories in chrome that add that touch of elegance to the bathroom.

Hotel Toiletries
Finally, hotel toiletries are much needed essential bathroom supplies that can also help to add that touch of luxury and decadence. Guests love to explore the hotel bathroom to see what toiletries are on offer.
‍
You will obviously need to supply miniature bottles of shampoo and shower gel, while hand soap should also be provided in a soap dispenser bottle. Additional items could include tissues in a decorative tissue box and paper towels.