NEXT DAY DELIVERY Available
Over 32,000 products
UK DELIVERY FROM £7.95+VAT
Hotel Mattress Toppers Buyer's Guide
22 Feb 2022, 12:54 PM
Hotel Mattress Toppers
Buyer's Guide
Mattress toppers are a fantastic way for hotels and guesthouses to extend the lifespan of their mattresses while providing guests with optimum comfort. Mattress toppers add an additional layer of support, and depending on the materials used, they can mould to the shape of the body for the ultimate night's rest. Depending on the depth and tension of a mattress topper, they can add extra firmness to a particularly soft mattress, or extra softness to firm mattresses. They can also help to regulate temperature in order to keep guests cool in hot weather and warm in cold weather.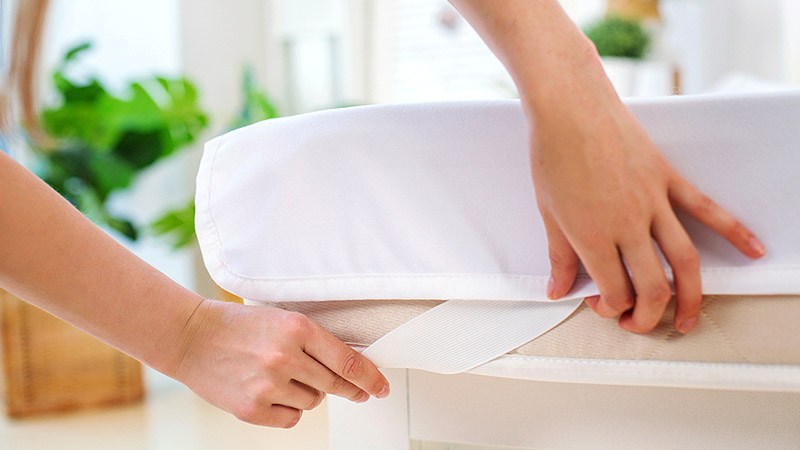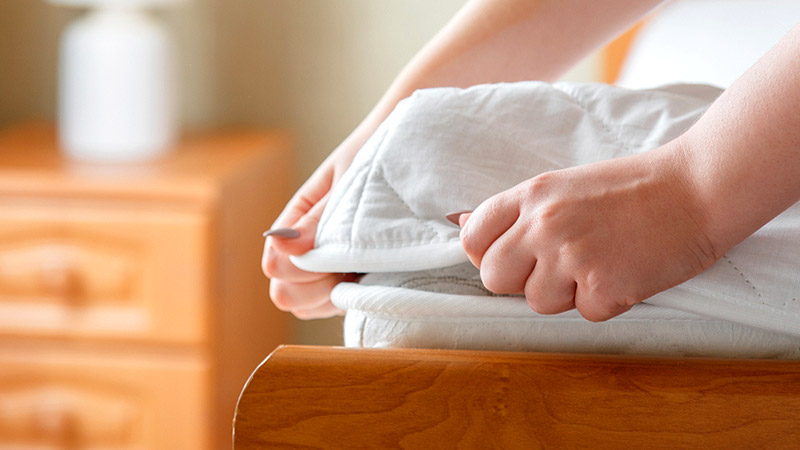 Hotel mattress toppers are designed primarily for comfort, but they also provide the mattress with a little protection. They don't protect as thoroughly as dedicated mattress protectors do, and it is generally recommended to use a protector in addition to a topper to shield both the topper and mattress. However, should the mattress topper become soiled it is easier to clean or cheaper to replace than the entire mattress. For complete convenience, you could opt to use 2-in-1 mattress toppers and protectors, which provide comfort while helping to keep the mattress clean.
‍
Hotel mattress toppers usually have elasticated straps which wrap around each corner of the mattress. This allows them to stay securely in place. Some of them have adjustable straps. Bed sheets then go right over the top of the topper and mattress together. The ease of fitting mattress toppers means that they can easily be swapped or removed should your guests request them.

What materials are mattress toppers made from?
Hotel mattress toppers can be found in a variety of different materials. Those made with polyester filling are relatively low in price and a great option for smaller budgets. They offer a thin and soft layer of comfort. Toppers filled with feathers or down are more luxurious. The feathers provide structure and support, while the down provides softness and warmth. Feather and down-filled toppers are expensive, but they're popular with luxury hotels where the guests' comfort is the utmost priority.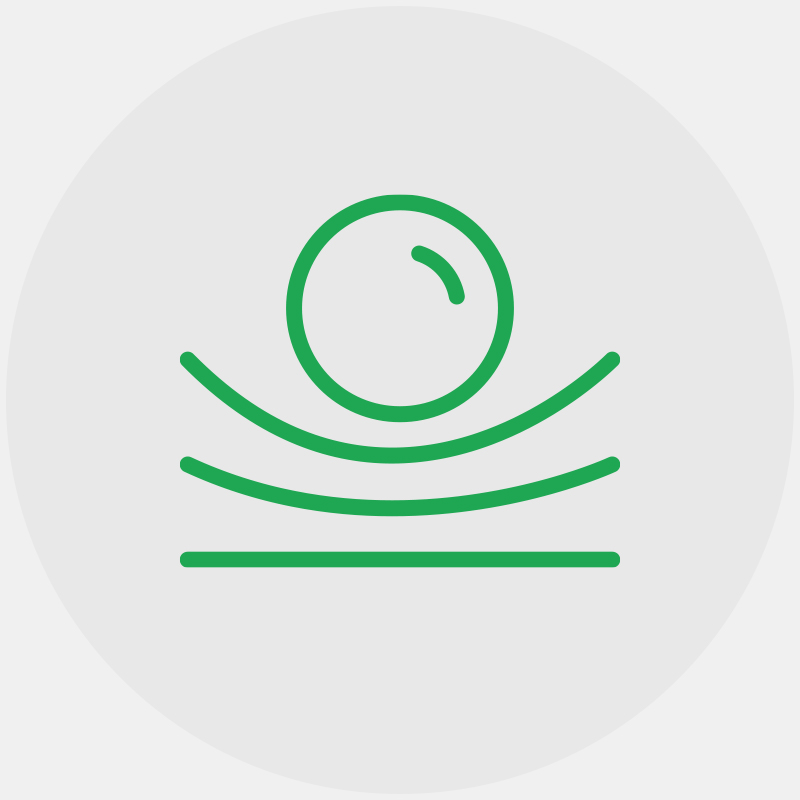 Toppers with siliconised ball fibre fillings are designed to mimic the softness of down. Siliconised ball fibre is made by coating clusters of polyester with silicone so that they move over each other and can be plumped into a cosy, soft layer. They're a much more affordable alternative to real down mattress toppers.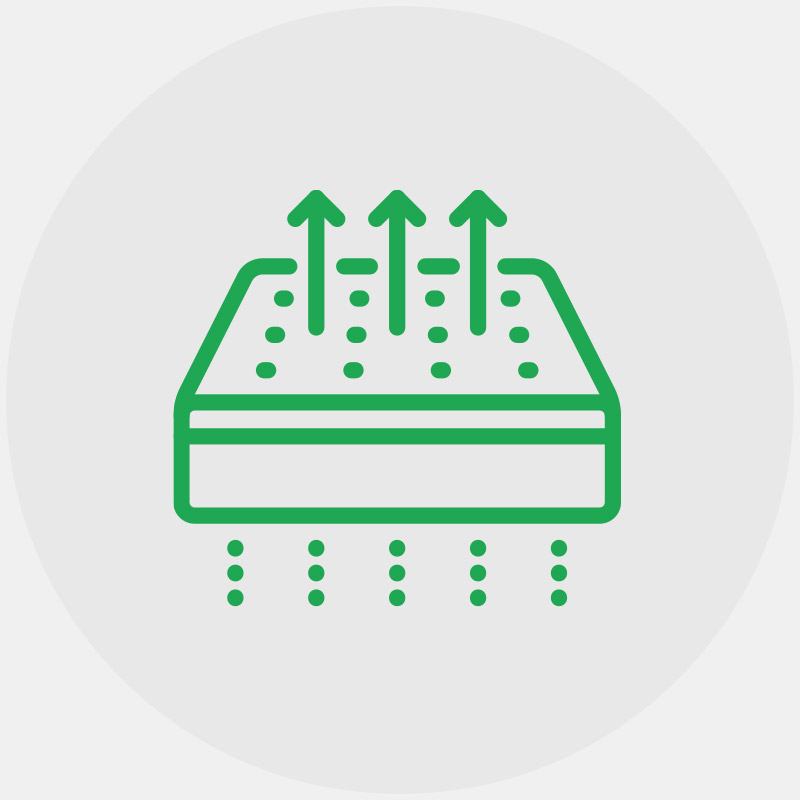 Some hotel mattress toppers are made with polycotton covers. Polycotton is a resilient material that can help to protect the topper and the mattress from stains and spills. Others have breathable microfibre covers which can help to wick away moisture and maintain a dry surface. This is ideal for warm nights when guests may sweat. Microfibre covers tend to be very durable for excellent longevity. Finally, some toppers have 100% cotton covers which feel luxurious and are breathable to help maintain a cool temperature.

How does mattress topper weight impact comfort?
The weight of a mattress topper's filling is measured in GSM - or g/m(sq) - which means grams per square metre. The higher the GSM, the denser the filling inside and the thicker the topper will be. Toppers with higher weights tend to be more expensive and more luxurious, but they usually offer superior comfort. However, depending on the filling material used, heavier toppers could also be warmer which may not be ideal in warm climates.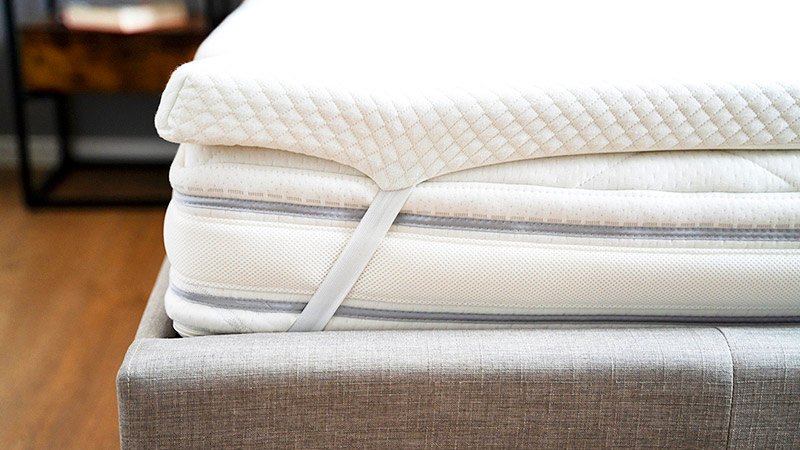 The heavier and thicker a mattress topper is, the more height it will add to a mattress. This is a factor to keep in mind when buying hotel bedding. It's important to check the overall depth of the mattress and topper combined and choose sheets that will fit. Flat sheets will generally work well with all mattresses and toppers because they can be folded and tucked for an optimum fit. Elasticated fitted sheets may not be deep enough to accommodate a very deep mattress and topper combinations.

What to look out for when choosing hotel bed linen
When shopping for hotel bedding, it's important to factor longevity against cost.  Hotel bed linen is washed regularly and is susceptible to staining since guests may be eating and drinking on the bed. Cheaper bedding might seem like a cost-effective option, but lower prices tend to mean lower quality and less longevity. When it comes to sheets, pillowcases and duvet covers, those with higher thread counts are best suited to hotel use because they tend to be softer, more resistant to pilling, and able to sustain frequent washing for many more years than sheets with low thread counts.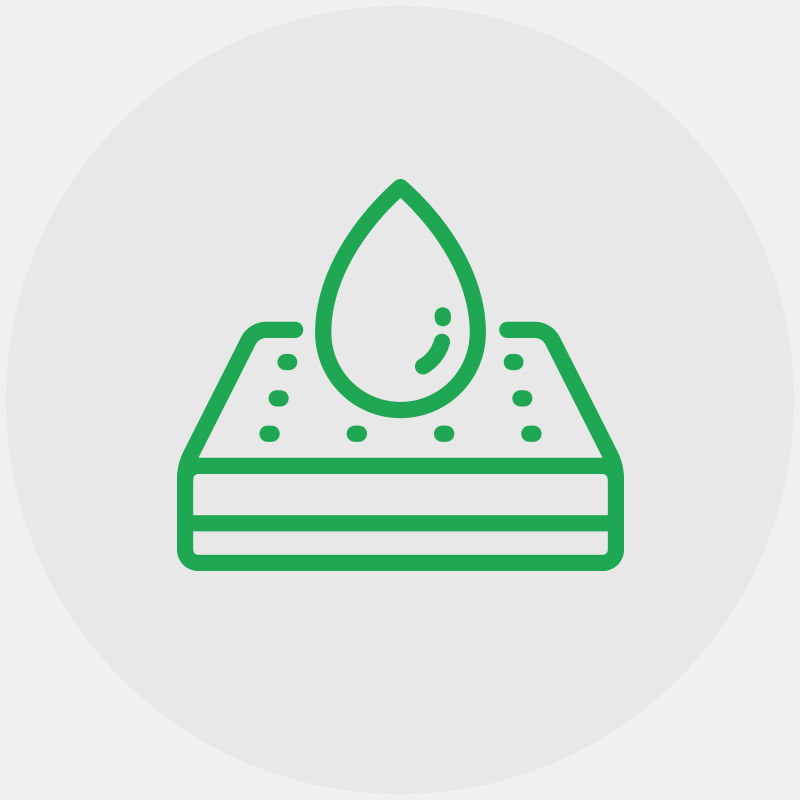 You should also consider investing in protectors for mattresses, pillows and duvets. These are often water-resistant and designed to go underneath bed linen to protect against spills and stains. They can help to extend the longevity of mattresses, pillows and duvets so that you don't have to replace these items as often. This is particularly helpful when you invest in high quality and luxurious items to optimise guest comfort.
In addition to essential hotel bedding, many hotels opt to utilise additional soft furnishings like hotel blankets, bedspreads, bed runners and scatter cushions. Not only do these items allow you to add extra colour, pattern or texture to a room for added style, but they also provide guests with additional choice for getting a comfortable night's sleep. Extra cushions could be used to elevate the head, shoulders and neck. Bedspreads can offer an extra layer of warmth if guests are cold. Blankets can help guests get cosy when lounging in their room to watch television or read a book.