NEXT DAY DELIVERY Available
Over 32,000 products
UK DELIVERY FROM £7.95+VAT
Hotel Mattress Protectors: A Buying Guide | Hotel Buyer Store
1 Mar 2021, 3:18 PM
Hotel mattress protectors:

A buying guide
While all enterprises operating in the hospitality industry are firmly focused on making their guests feel welcome, safe, and comfortable, a hotel's responsibilities run deeper as they are also charged with providing a great night's sleep.
‍
Hotels understand that many different people will use their services, so after each guest leaves, every room must be refreshed to welcome its next occupant. While changing the bed linen can help, it won't solve spills or stains that occur overnight, so specialised mattress protectors have been developed to safeguard beds and allow hotel staff to ensure they feel brand-new for each guest.
‍
This isn't the only benefit these ingenious options can offer, however. Below, we'll explore the multiple advantages of using mattress protectors for the beds in your hotel and explain the different kinds you can choose from.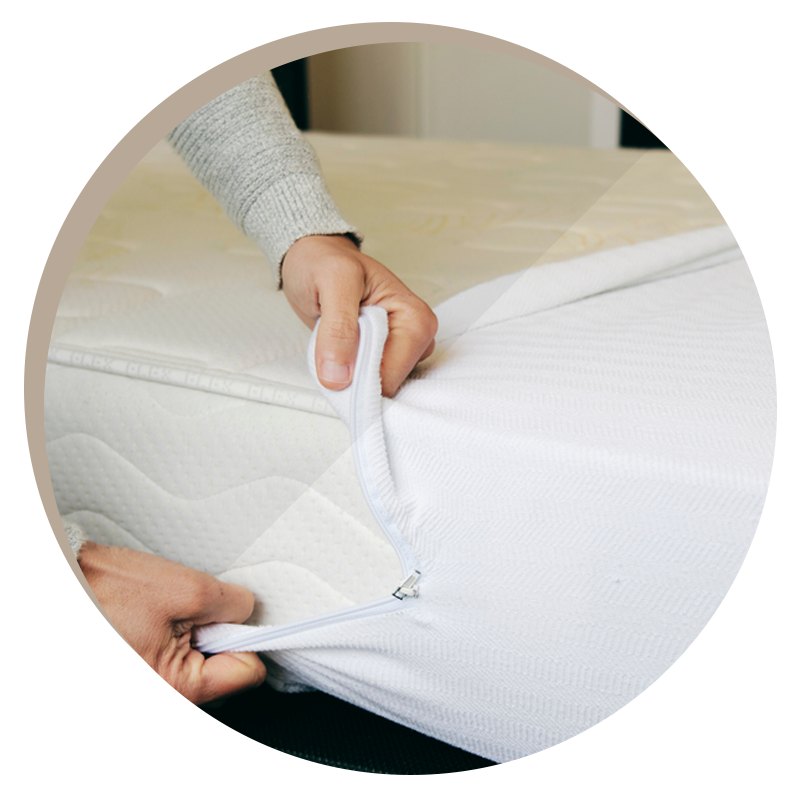 Enhanced hygiene levels
There has never been a more important time for hotels to provide the highest levels of hygiene for guests. Protectors can put an extra barrier between guests and the bed below and entirely seal mattresses, ensuring no bacteria or bed bugs are allowed to breed. Simple to wash, they can be replaced with freshly laundered protectors for each new guest.
a cost-effective solution
As well as a sound night's sleep, mattress protectors will offer a good return on the mattresses your hotel invests in. Defended against spillages with waterproof technology, protectors can be quickly and easily washed, which is far more affordable than replacing a stained mattress altogether.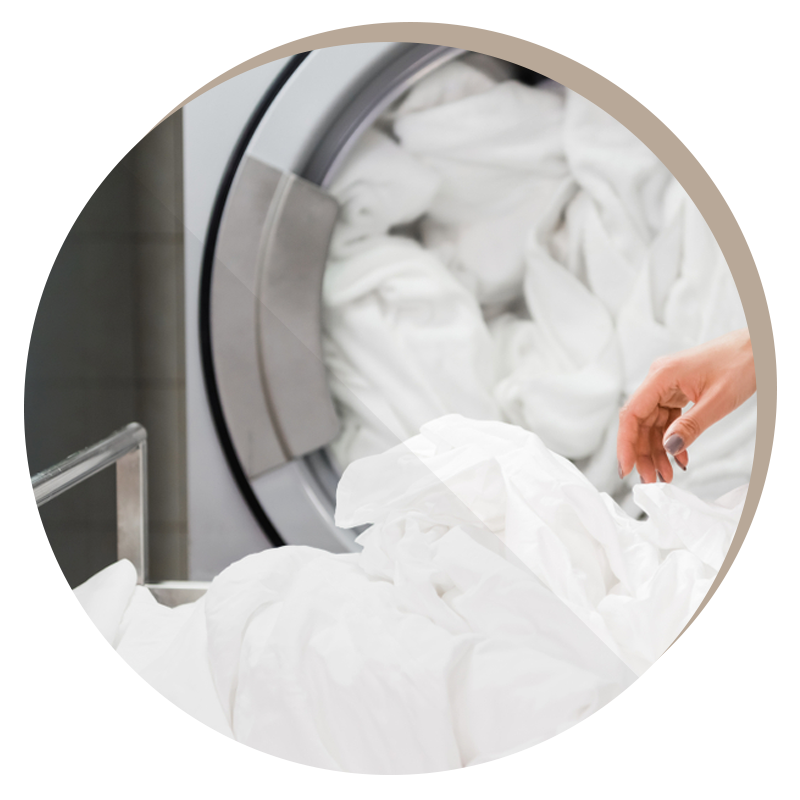 additional comfort
For economic reasons, hotel beds must be incredibly durable. From the framework to the sprung mattresses, beds used in hotels are made to take the load of more than one sleeper at a time and a varying range of body weights. Mattresses will see repeated use over the years, so hard wearing options are essential. Unfortunately, this doesn't always add up to comfort, but a mattress protector can add an extra layer of cushioning for a perfect night's sleep.

An in-depth look at some of the available options
The mattress protectors that we supply are available to suit a wide range of beds from singles and doubles to King-size. Below you'll find just some of the different types you can purchase that are suited to different needs, whether you're looking for a solution for allergy sufferers, looking to cut costs or add extra comfort.

Essential mattress protection
For busy hotels with multiple rooms, an economic option that you can change regularly is the most suitable. There is a wide array of essential mattress protectors that can still deliver exceptional comfort and comprehensive protection for the beds in your establishment at affordable prices, like the Protect-A-Bed Basic Plus and the Essentials Polyrest mattress protectors.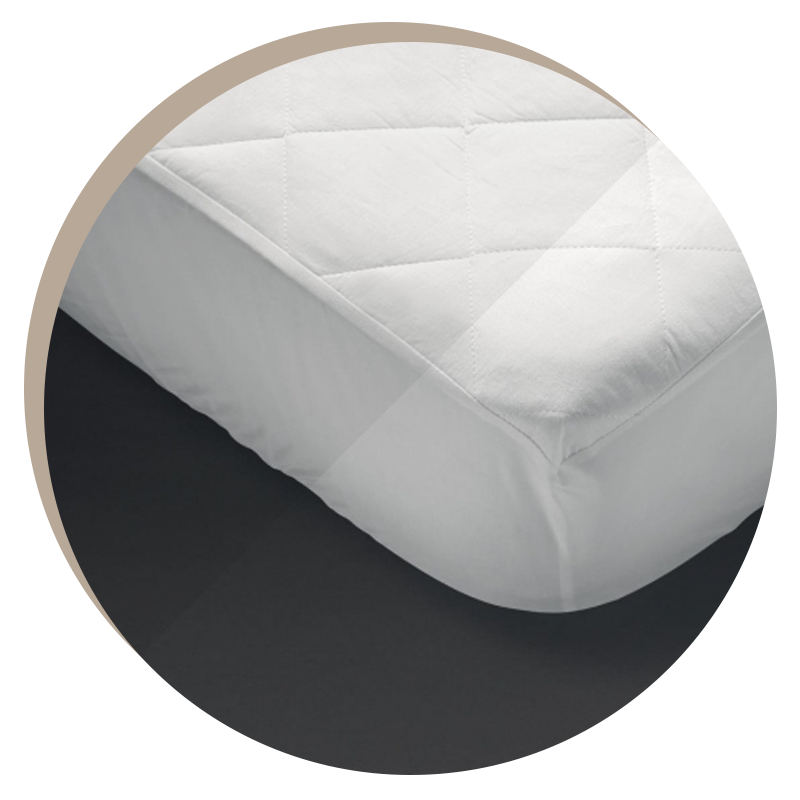 designed for dryness
Most mattress protectors are developed with advanced technology that ensures mattresses stay dry when spills occur and keep out unwanted moisture. Waterproof micro-fibre covers like the Comfort Aquasoft mattress protector have a discreet polyurethane backing that never makes noise and will ensure guests stay cool and dry and mattresses well defended.

quilt topped protectors
Many mattress protectors provide exceptional comfort layers with padded quilting on top. Protectors are perfectly stitched to ensure the filling remains evenly distributed for a super-soft sleeping experience.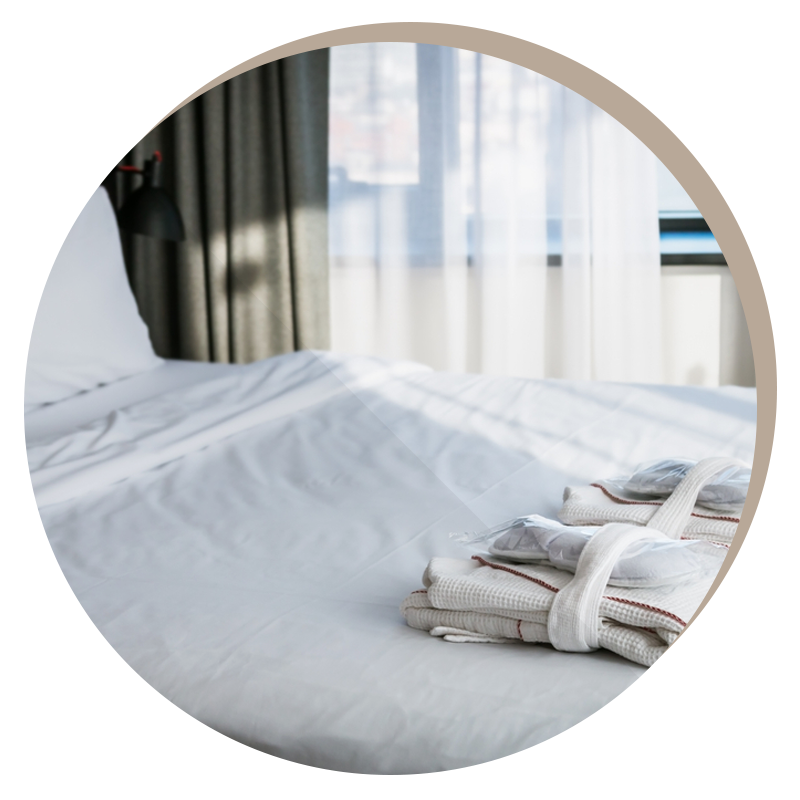 pest and allergy free sleep
The Protect-A-Bed Buglock Plus and Protect-A-Bed Allerzip Smooth mattress protectors keep sleepers free from harmful bacteria and bedbugs, providing extra protection levels for guests. Cleverly crafted, they also feature an efficient barrier against unwanted allergens on all six of the mattress protector's sides and are entirely waterproof as well.

stylish lie-ins
Finally, for premium comfort levels and elegant style, the Heritage Velvet mattress protector is ideal, made with luxury fabrics and featuring an exquisite design, it will effectively protect beds while creating a high-end look in stately hotel rooms.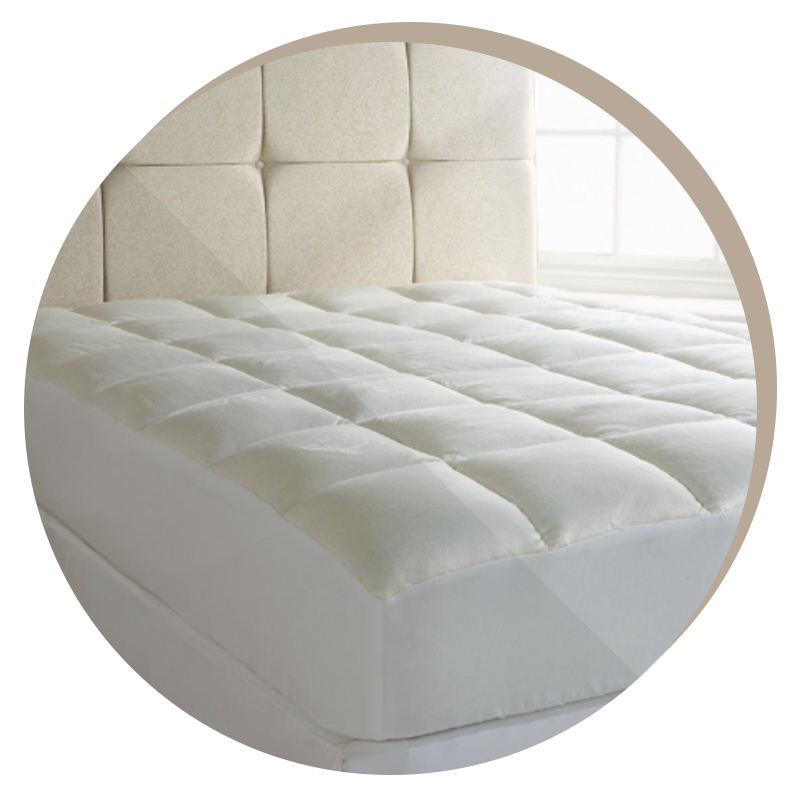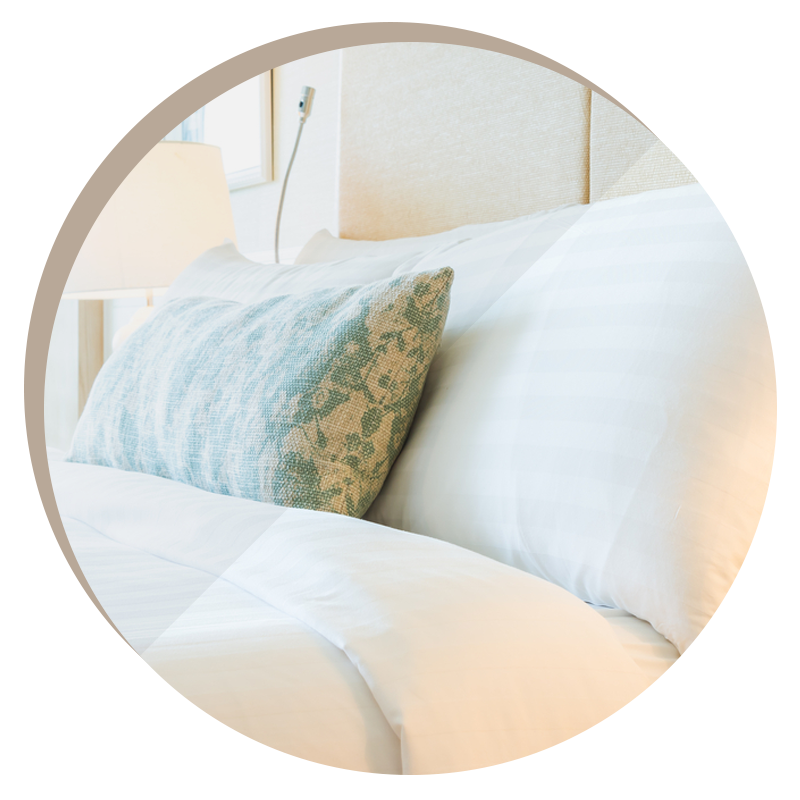 An impressive range of mattress protectors with Hotel Buyer
To add extra comfort levels for guests and longevity to the sleeping solutions you supply, a mattress protector is an ideal innovation. At Hotel Buyer, we provide an extensive array of high-quality mattress protectors and other hotel bedding of all shapes and sizes to suit your individual needs. Browse our website for further details or get in touch for advice on a specific item you have in mind.

Frequently asked questions: mattress protectors
How long do mattress protectors last for?
The lifespan of a mattress protector will depend on many factors, such as how often they are used and their quality, but overall, if you purchase a product from a reliable manufacturer, you'll find they last many years and can retain their sought-after properties even with intensive use.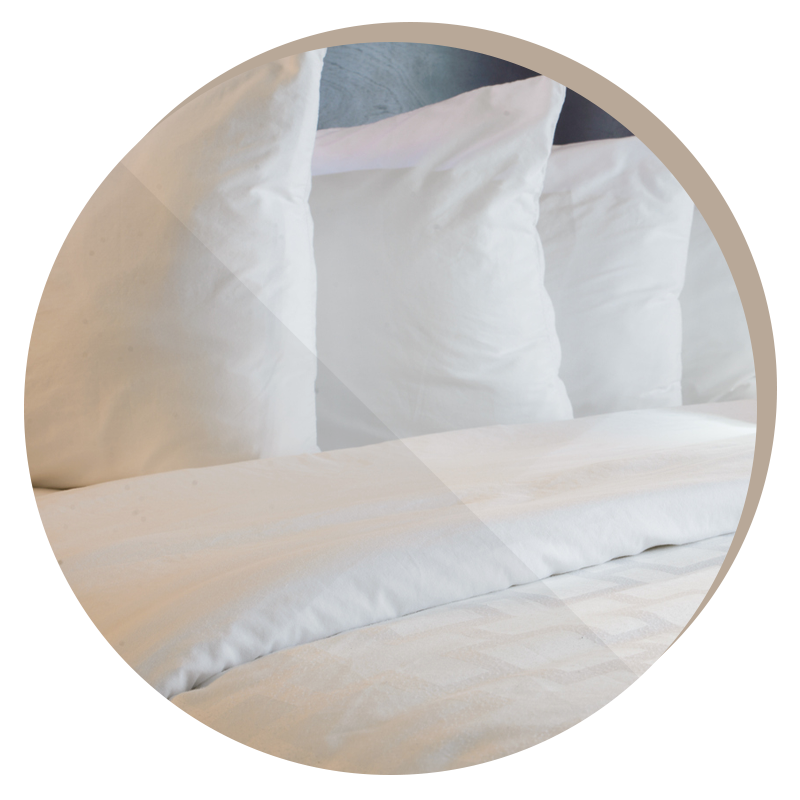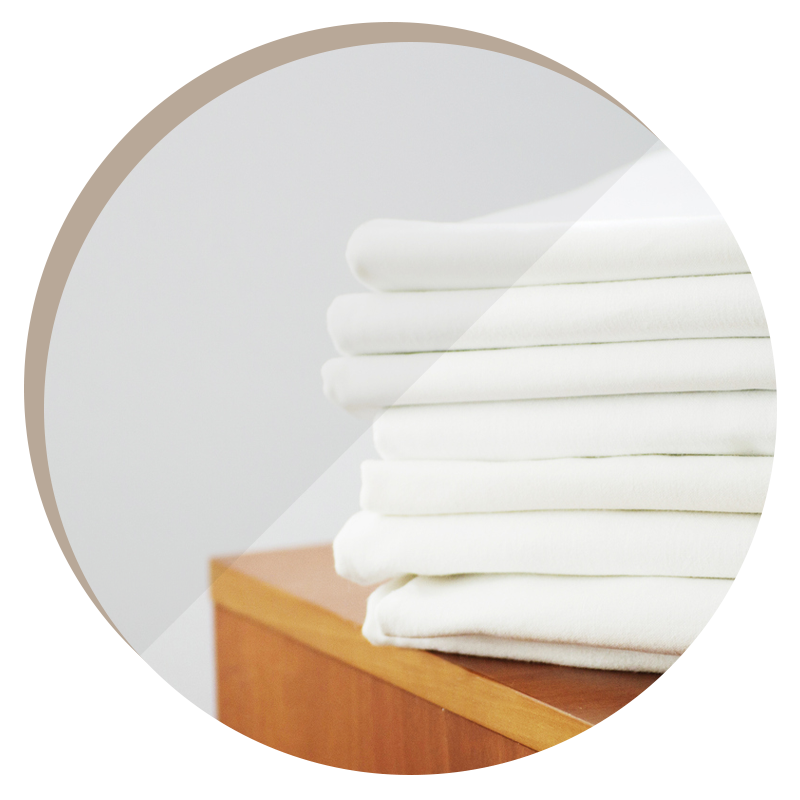 How often you should hotels wash mattress protectors?
Hotels must offer guests the highest hygiene levels possible. To this end, washing protectors regularly with other bed linen in between use by different guests is crucial.

What's the difference between a mattress topper and a mattress protector?
While a mattress topper is designed to simply provide an additional layer of comfort to beds, mattress protectors are used to ensure mattresses stay fresh, stain free and hygienic. However, many mattress protectors are designed to also deliver incredible comfort levels too.