NEXT DAY DELIVERY Available
Over 32,000 products
UK DELIVERY FROM £7.95+VAT
Essential Buying Guide: Hotel Bedding
17 Nov 2017, 1:54 PM
Essential Buying Guide:


Hotel Bedding
Buying bedding for hotels can be a challenge, especially given the amount of choice there is available. With so many options, it's hard to know which material, size and style to go with, so we've created this handy guide to help you find the right bedding for your establishment!
Duvet
&

Pillow Fillings

Duvets and pillows come in all different sizes, and are available in a range of materials: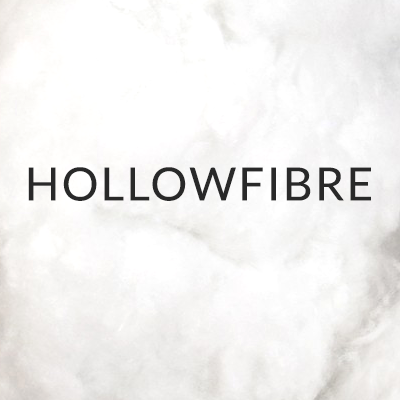 A synthetic, hypoallergenic filling perfect for allergy sufferers. Hollowfibre is a popular choice among hotels hoping to avoid allergic reactions to their bedding.
The most natural type of duvet and pillow filling. Its lightness, softness and natural breathability make duck feather a popular choice for luxury properties. Duck feather duvets are extremely durable and require less plumping than standard duvets.
Microfibre is very similar to hollowfibre. The main difference is a tighter weave. Microfibre duvets tend to be light while offering the same warmth as natural filled duvets.

Duvet Togs
Duvets are often marketed with TOG ratings. 'TOG' is an acronym that stands for 'thermal overall grade'. It tells you how warm you can expect to be with a particular duvet or blanket. TOG was developed by Manchester's Shirley Institute in the 1940s to rate the thermal resistance of textiles. It has been an industry standard ever since.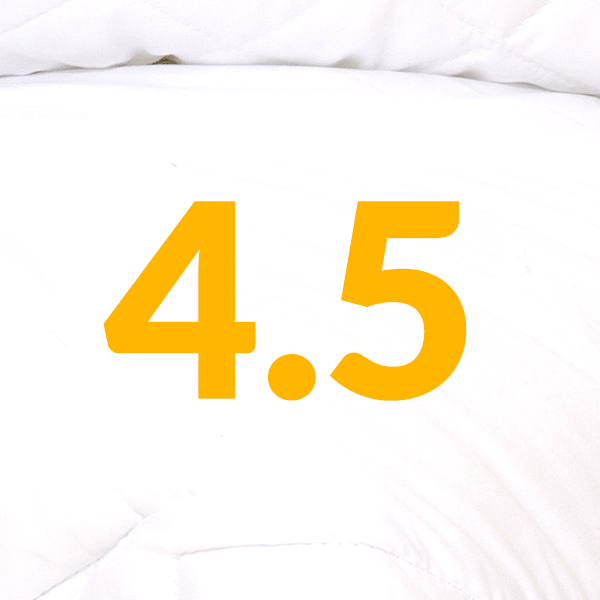 A lighter duvet perfect for particularly warm rooms and during Summer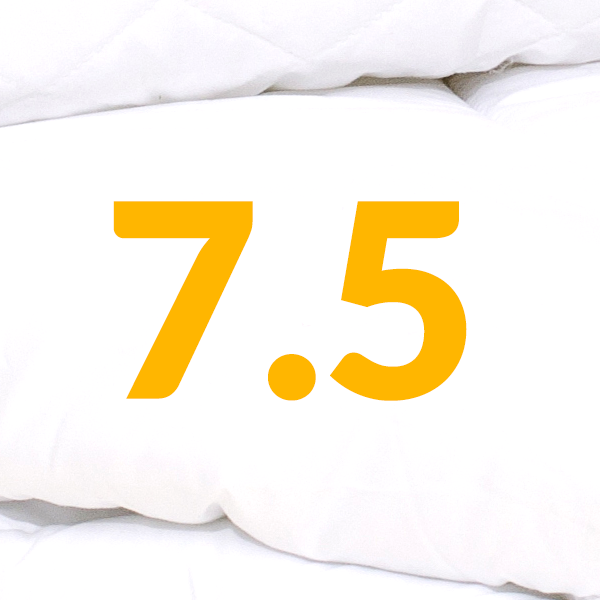 Heavier than 4.5 yet sill light enough to be used during the Summer months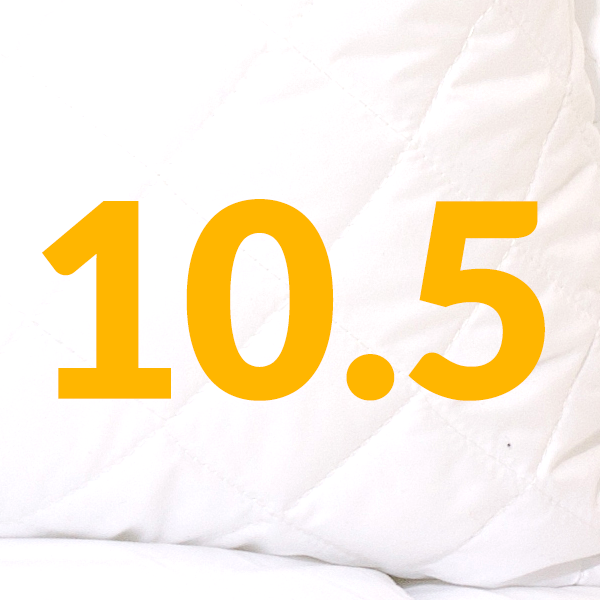 Great for Spring and Autumn but will need to be used alongside heating in the winter months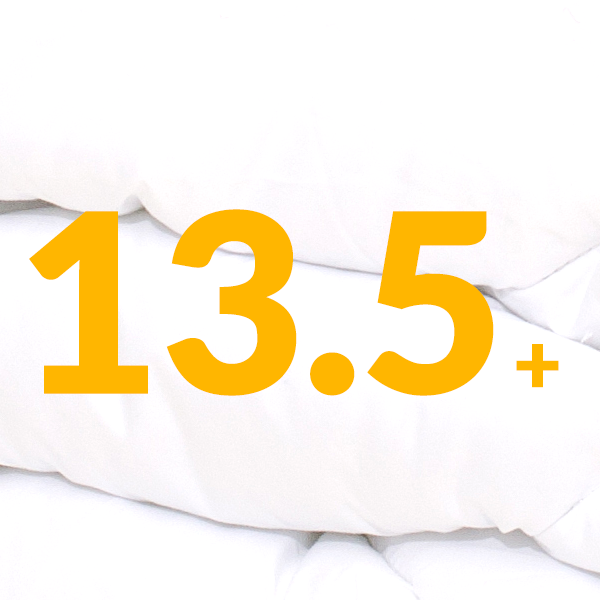 Perfect for particularly cold rooms, especially during the Winter.

Choosing The Right Size Duvet
Although choosing a duvet that is the corresponding size to your bed is perfectly fine, many hoteliers opt for the next size up, purely to make the bed look more attractive. This is especially useful for double rooms where one guest may tend to hog the sheets more than the other!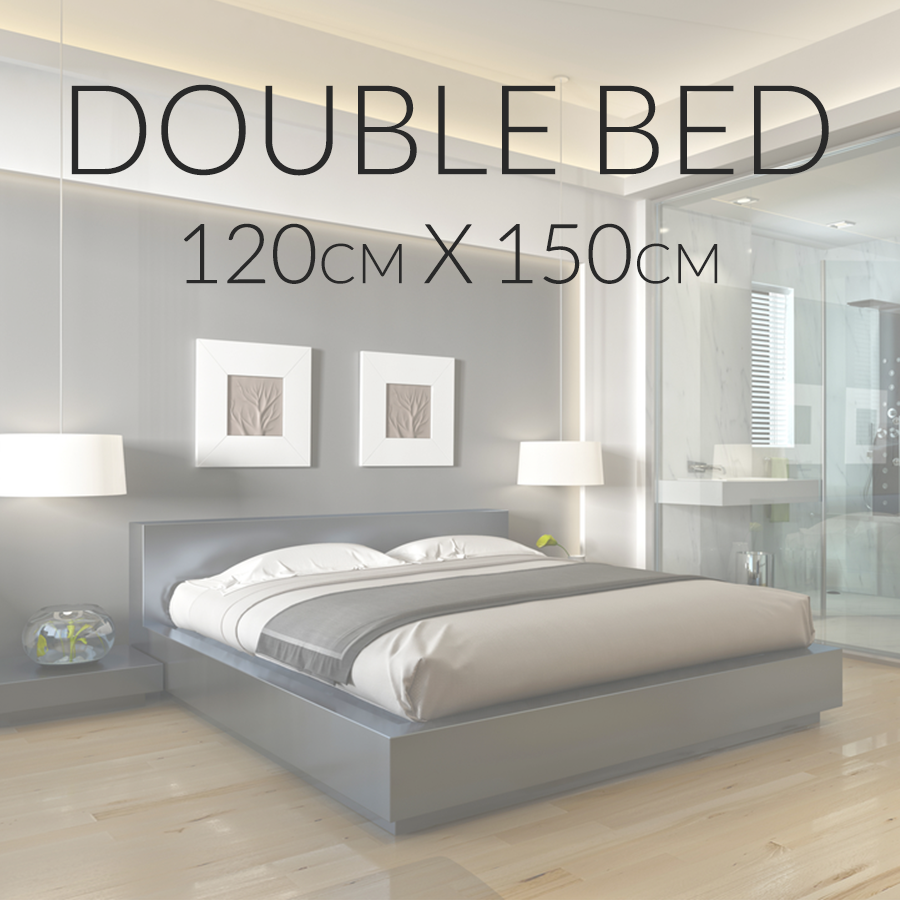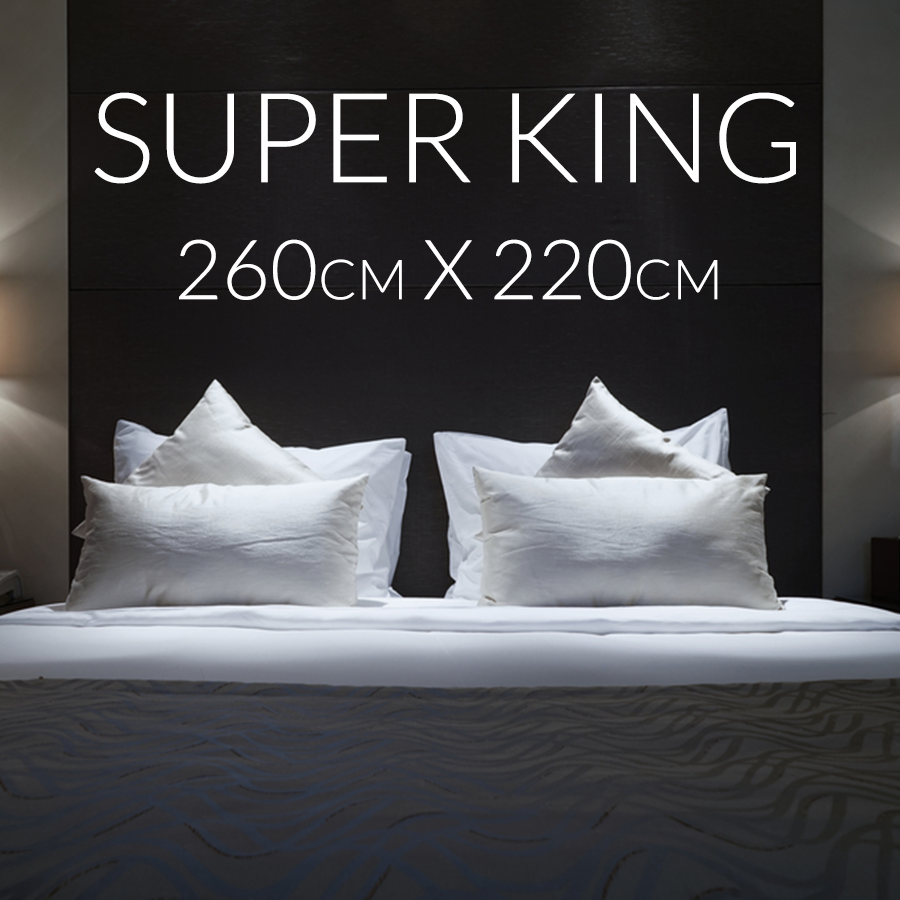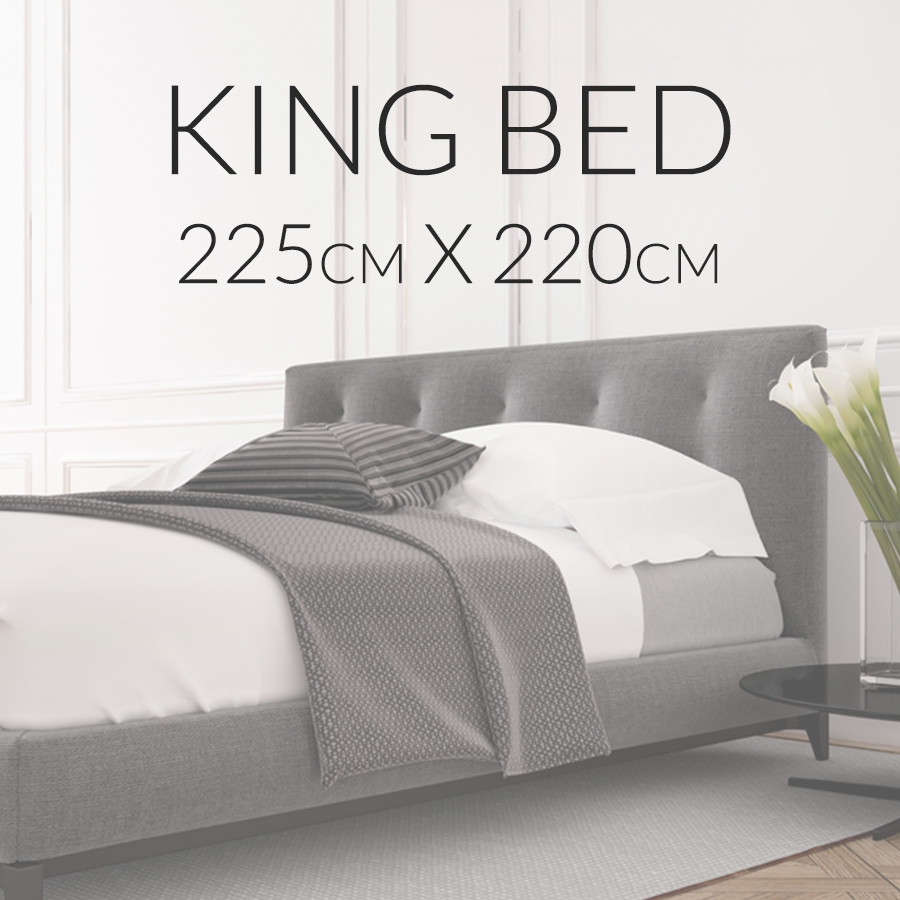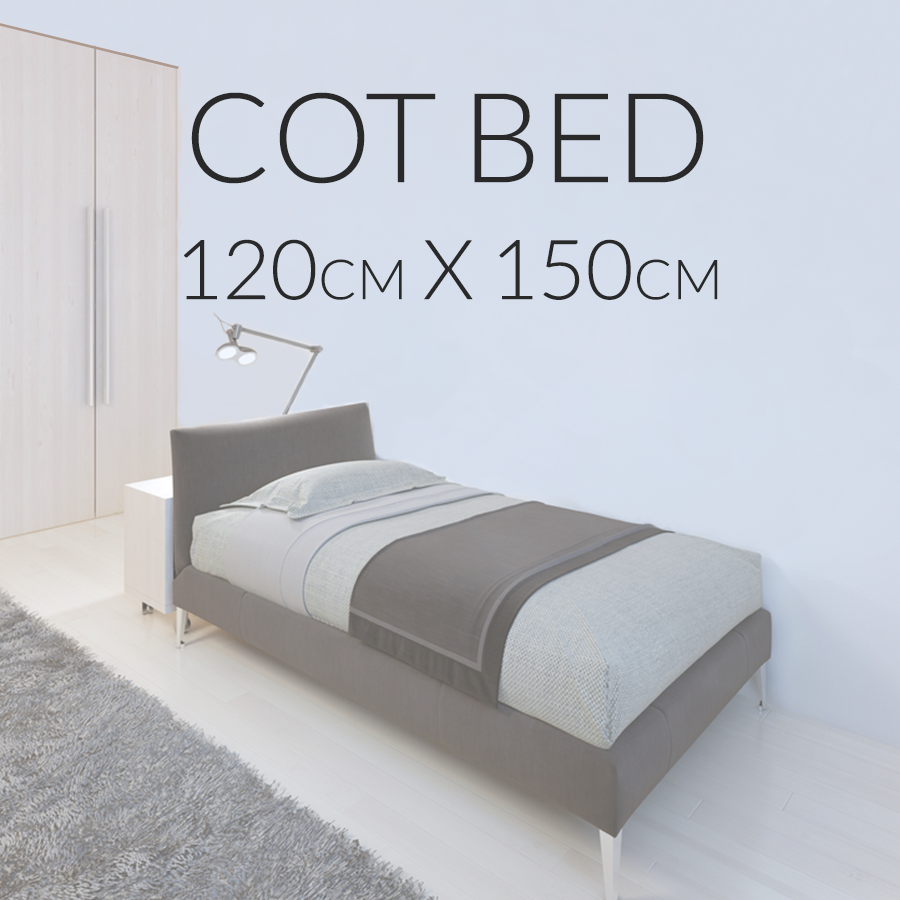 Hotel Bed Linen
Choosing bed linen for hotels can be tricky, depending on the your hotel's theme and the feel of your rooms. With so many options to choose from, it's easy to be confused by thread counts, percales and materials and deciding which ones are right for you and your guests.
Polycotton vs Cotton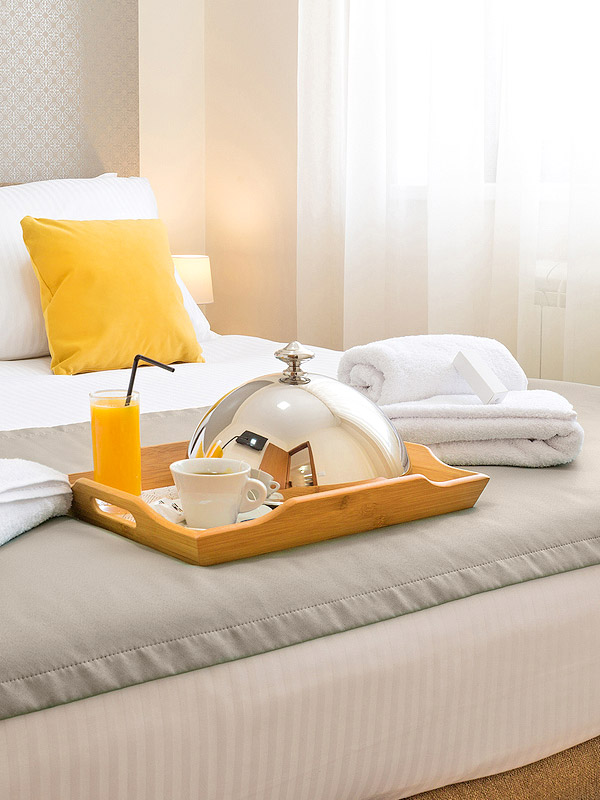 Polycotton is a type of fabric made by combining synthetic polyester with natural cotton. Its primary advantage is its durability. Polycotton can last for an exceptionally long time despite repeated washing and drying cycles. It is also preferred for its ease-of-use. Polycotton sheets do not need ironing, and they fold and store easily without worries of creasing.

The downside to polycotton is its texture. Mixing polyester and cotton fibres creates a fabric that is not as silky soft as natural cotton. Without a doubt, polycotton sheets feel a bit rougher on the skin. One way to get around this is to choose a polycotton percale. Its tighter weave makes for a more comfortable feel.

Cotton has long been a staple of hospitality linens due to its extreme comfort. It is soft, breathable, and comparatively durable. And because cotton is 100% natural, it is an excellent choice for guests with sensitive skin. In terms of its disadvantages, the one thing that prevents hoteliers from investing in cotton is its high maintenance. Laundry workers have to be more careful when washing and drying cotton sheets. Cotton has to be ironed as well, making it more difficult to use sheets taken from storage.

THREAD COUNT EXPLAINEd
Thread count is more about how a fabric feels on the skin rather than the quality of that fabric. The higher the thread count, the more luxurious the feel. A 100% cotton sheet with a 400-thread count is just about as good as it gets in the hotel business. Unfortunately, sheets with higher thread counts are also considerably more expensive.
What Is Percale Bed Linen?
Contrary to what most people think, percale is not a fabric. It is a particular type of weave that utilises a simple criss-cross pattern. How the pattern is implemented determines a fabric's softness, durability, and ease-of-use.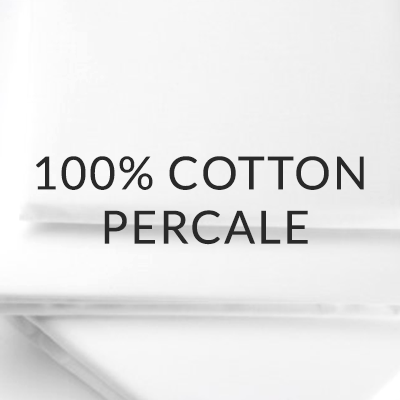 One of the most luxurious choices for hotel bedding, used in boutique and high-end establishments. Usually boasting a 200 thread count.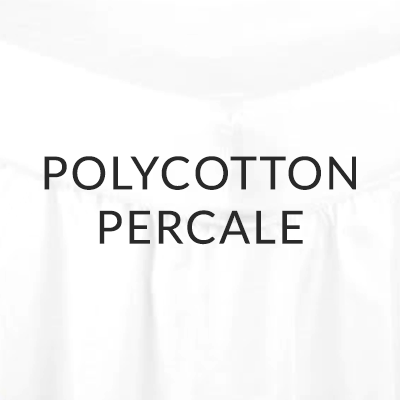 A 50/50 blend of Polyester and Cotton, this is one of the most popular choices when it comes to hotel bed linen and is widely used in hotels throughout the UK.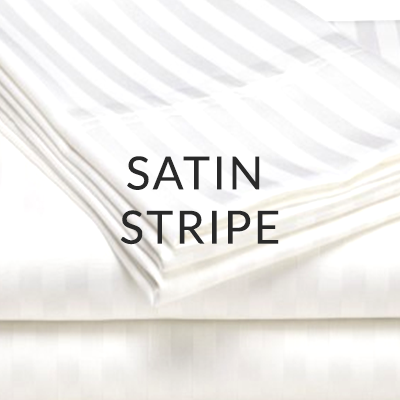 Satin Stripe hotel linen is a classic choice that still remains extremely popular. This type of bed linen works for both traditional and contemporary hotels, making it an ideal choice.
Colour and Pattern Choices
Hotel operators can choose a variety of colours and patterns for their bed linens. The first thing to understand is that white is not mandatory. Clean, white sheets have only become the industry standard because white is associated with freshness and cleanliness.
Pros and Cons of White Bed Linen
White linens are certainly visually attractive. They also work with any colour scheme. But the downside of white is keeping it looking good. White sheets stain rather easily. They can quickly grey if you don't take proactive steps to whiten them. Coloured bed linens are easier to keep looking like new. They also offer the opportunity to improve the look of your room by adding visual stimulation. Pastel colours are especially popular among hotel operators. So are subtle greys and earth tones.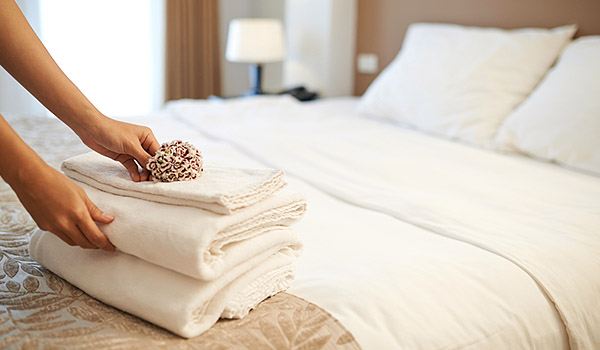 Plain or Patterned Bed Linen
Lastly is the choice between plain and patterned sheets. Plain has been the traditional favourite for generations. Yet a patterned fabric can add character to a room. Some patterns, like geometric shapes for example, are a reflection of modern design trends. The one caution is to avoid garish patterns. You never want your linens to overpower a room.

Bedding Protection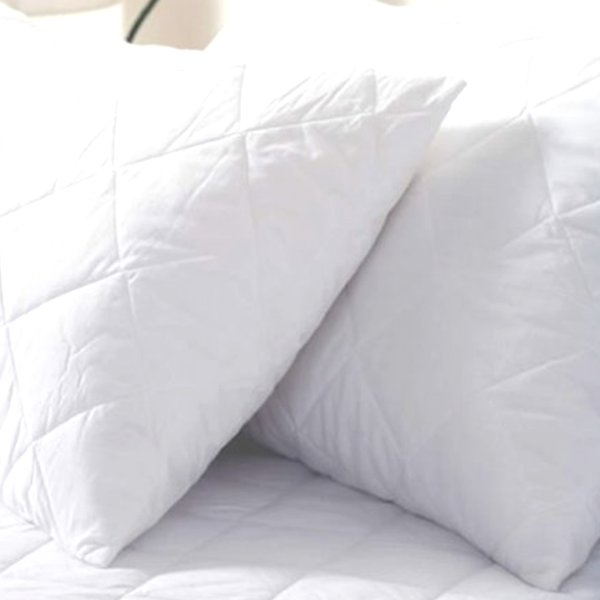 As a hotel owner, you want to keep hygiene at the forefront of your operations. As such, protecting both your bedding and your guests should be a priority. Investing in high quality hotel bedding protection – including pillow, duvet, and mattress protectors – is a key strategy.
Shop Now