NEXT DAY DELIVERY Available
Over 32,000 products
UK DELIVERY FROM £7.95+VAT
| | | |
| --- | --- | --- |
| | Britain's Hotel Room Hates | |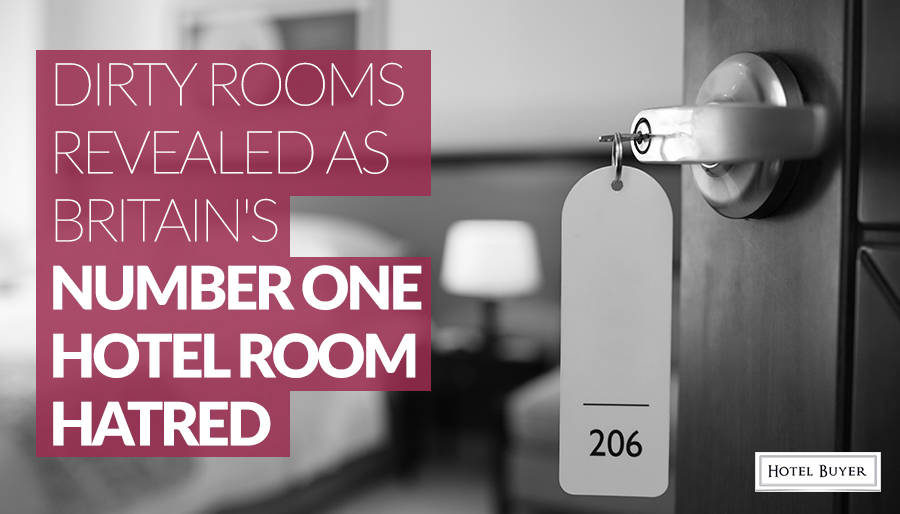 Dirty or unclean hotel rooms have been chosen as the biggest hatred of hotel rooms in a survey carried out by Hotel Buyer Store.

Over one third of people (35.9%) questioned chose this as the thing they hate most about hotel rooms, with no or expensive Wi-Fi coming in at second place. Sharing third position was uncomfortable beds and "noisy neighbours", with the room being too hot or cold following in 5th position. In last position was the lack of plug points in the room, with only 7.1% of people choosing this.

It's an age old complaint, but the results of the survey show hotel cleanliness is still a major problem for many hotels in the UK. Hotel review sites are saturated with dreaded one star reviews thanks to all manner of hygiene problems including unchanged beds, dirty towels and a huge range of less than pleasant things being left in the room by previous occupants.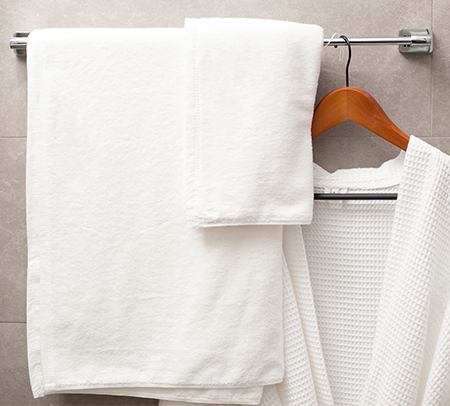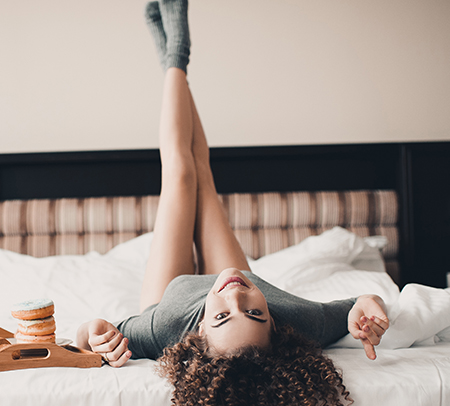 Hotel owners should also be aware of other, less obvious problem areas such as the TV remote, light switches and drinking glasses which over time can become the home to millions of harmful bacteria such as E.coli.

In terms of ages, the only group who didn't choose dirty or unclean rooms as their biggest hatred was 18 to 24 year olds who instead selected no or expensive Wi-Fi as the main problem. It's also interesting to note that review sites such as Trip Advisor allows visitors to filter hotels based on whether they offer free Wi-Fi or not as well as the significant rise in websites dedicated solely to reviewing hotel Wi-Fi speeds. And, considering over 50% of 18 to 24 year olds chose this option it looks like something that will only become more important to people booking hotels in the future.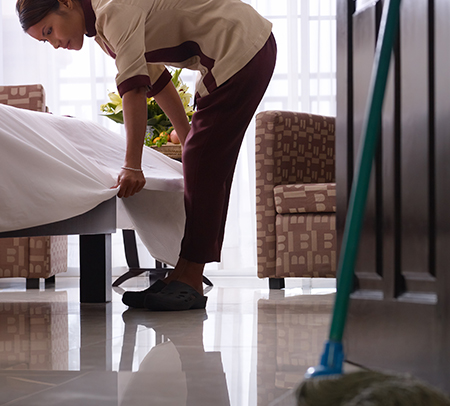 It's also no surprise that uncomfortable beds and noisy neighbours shared 3rd place as both problems lead to a poor night's sleep.

Pretty much every guest will be using their room to sleep in which makes providing a decent bed a vital part of any hotel experience. This can be difficult as different people have very different preferences when it comes to what kind of mattress they prefer, making it almost impossible to provide a bed that will satisfy every guest. However, making sure mattresses are flipped, rotated and cleaned regularly is the best way to maximise their lifespan as well as replacing them every 3-5 years.

Noisy neighbours are perhaps one of the more difficult elements of hotel management as disputes between guests can often be heated affairs, particularly if alcohol is involved. Problems can arise from babies crying to couples arguing and it's very difficult to resolve these disputes without upsetting at least one of the parties involved. Measures can be taken though, such as politely asking them to keep the noise down or offering a change of room to the complainants if this is available.
The 5th biggest hotel room hate was the temperature being either too hot or too cold.
This is generally a seasonal problem as rooms without adequate air conditioning or ventilation overheat in the summer while hotels with poor heating systems can leave their guests in the cold during winter. Similar to the bed problem, it can be difficult to maintain a temperature that every guest is happy with meaning an individual thermostat for each room is the best way to deal with this. If this isn't an option, then providing guests with extras like electric fans electric and blankets can make all the difference.

In last place was lack of plug points in a hotel room which was again a popular choice for the younger age groups.

People are travelling with more electronic devices than ever before including smartphones, tablets and laptops that all require regular charging. Another noticeable complaint is the lack of a plug point near the bed for charging phones at night which double up as an alarm clock for many guests.
| | |
| --- | --- |
| | |